Building Refurbishment for food production
Upcom­ing EU Tax­on­o­my, ESG-cri­te­ria and all relat­ed changes to CO2-emis­sions lead to rethink poten­tials of low-ener­gy-stan­dards of exist­ing buildings.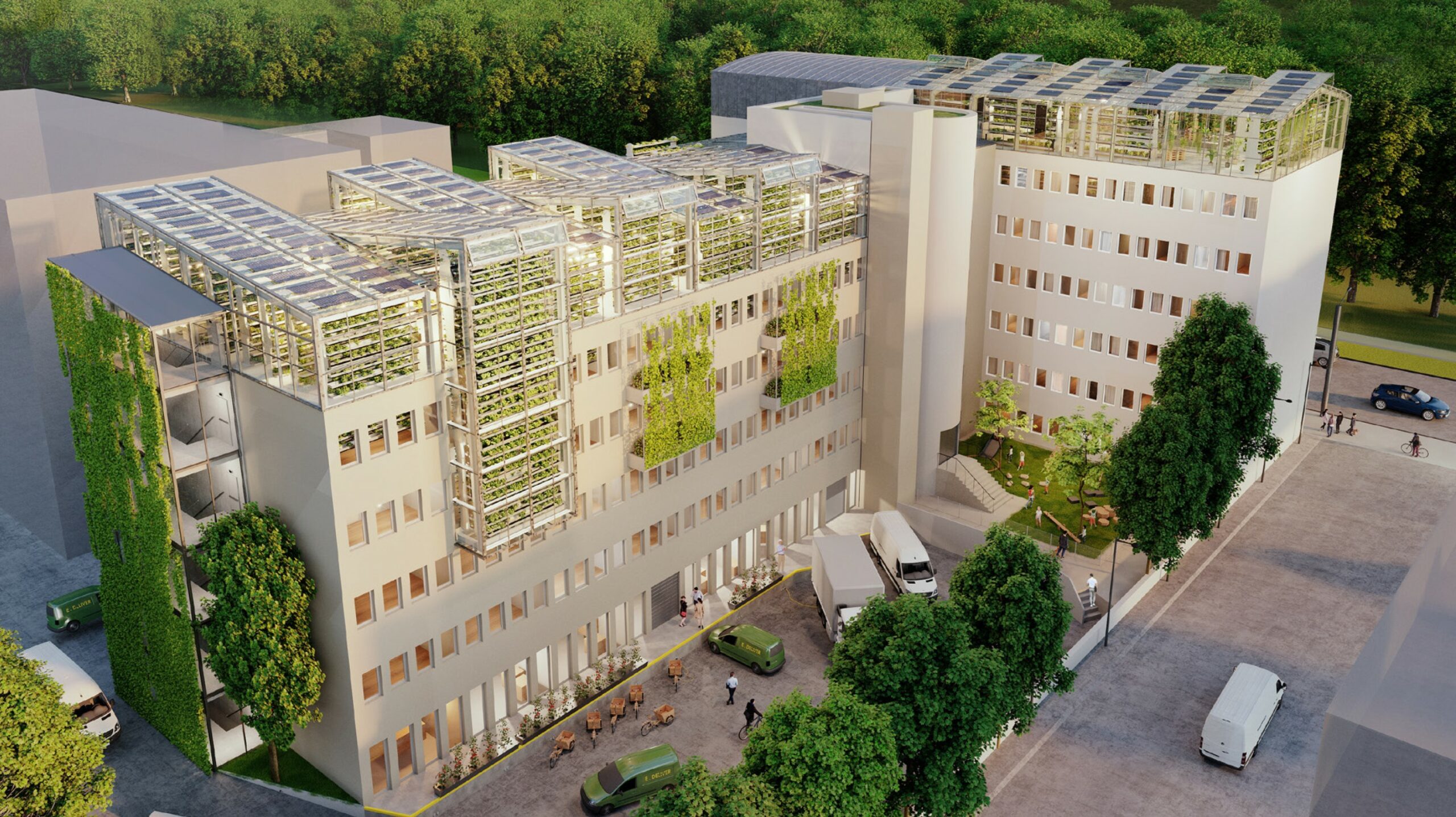 Build­ing refur­bish­ment :: © 2021 laubLAB
Food :: Energy :: CO2-emissions :: Zoning plans
For project devel­op­ers in ear­ly stages num­bers on poten­tial yield, applic­a­ble cul­ti­va­tion- and pro­duc­tion meth­ods togeth­er with cost esti­mates (CAPEX / OPEX) are nec­es­sary to fur­ther devel­op inno­v­a­tive busi­ness cas­es. In addi­tion, build­ing refur­bish­ment for food pro­duc­tion can be low­er than con­struc­tion activ­i­ties to high­er the ener­gy standard.
Solar poten­tials and oth­er renew­able ener­gy pro­duc­tion sys­tems must be inte­grat­ed in the holis­tic design approach.