Integrated NBS-based Urban Planning Methodology for Enhancing the Health and Well-being
The city of the future will no longer be struc­tural­ly com­pa­ra­ble to the mod­ernist city. The design prac­tice of the last eighty years has brought us to real­ly great chal­lenges that will lead to rad­i­cal changes in the sys­tem in eco­log­i­cal, social and eco­nom­ic terms.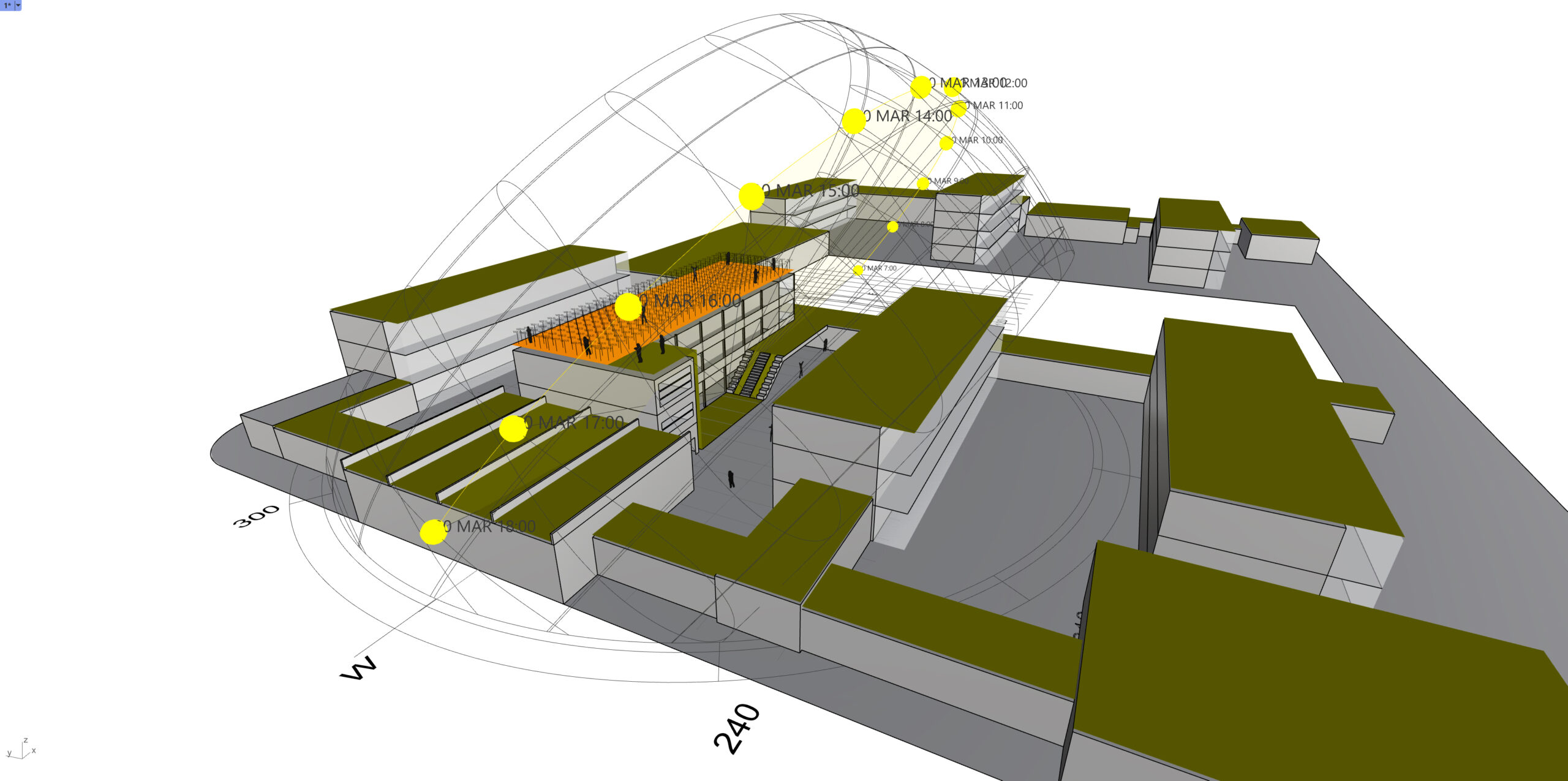 School­farm - Cli­mate analy­sis :: © 2021 ver­ti­cal farm institute
NBS :: BGS :: Public Health and Well-Being
Being part of the mul­ti­dis­ci­pli­nary process togeth­er with rep­re­sen­ta­tives from the fron­trun­ner cities allows us to meet both spe­cif­ic needs from the munic­i­pal­i­ties and com­bin­ing them with local­ly exist­ing poten­tials to set up an action plan to pre­pare a sol­id basis to imple­ment new build­ing typolo­gies as a result of cli­mate analy­sis, eco­nom­ic poten­tials and archi­tec­tur­al considerations.
By meet­ing glob­al, nation­al and local cli­mate- and ener­gy goals ver­ti­cal farms should increase ener­gy- and resource effi­cien­cies with pos­i­tive exter­nal­i­ties. Increas­ing food secu­ri­ty and year-round local food sup­ply is the over­all aim to be addressed. School­farm - Rooftop re-pro­gram­ming :: © 2021 ver­ti­cal farm institute School­farm - Rooftop re-pro­gram­ming :: © 2021 ver­ti­cal farm institute